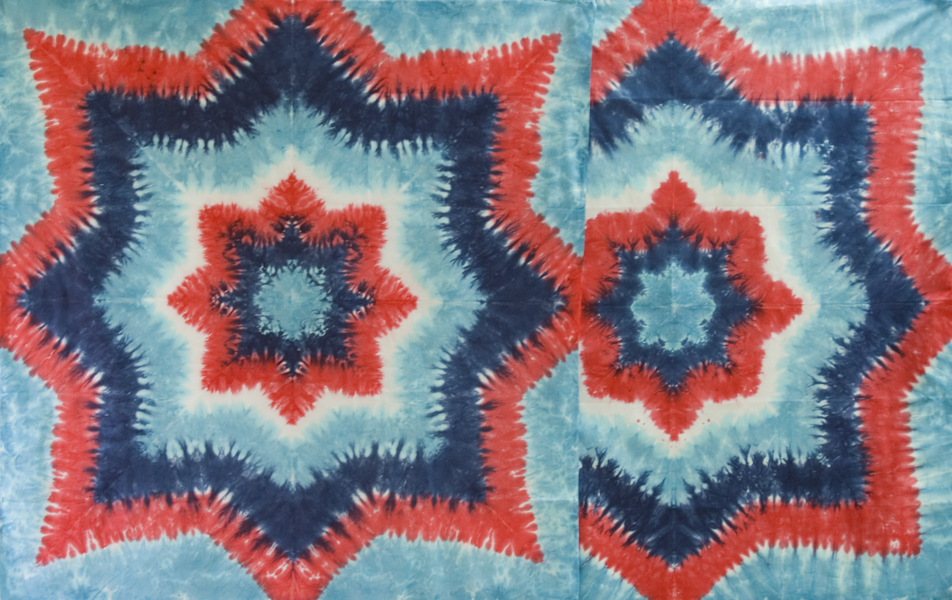 You may have noticed that some quilter's blogs feature Design Wall Monday. I don't really use a design wall and am using it instead for inspiration. These are tie-dye patriotic stars from Vicki W. I am repairing the last QOV quilt I made, but it is taking forever. When I saw these stars I decided to move forward instead of backwards and make a new QOV and feature four of these stars on the back. Like driving, it oddly feels more like progress if you move forward for twice as long as it would take you to just turn around.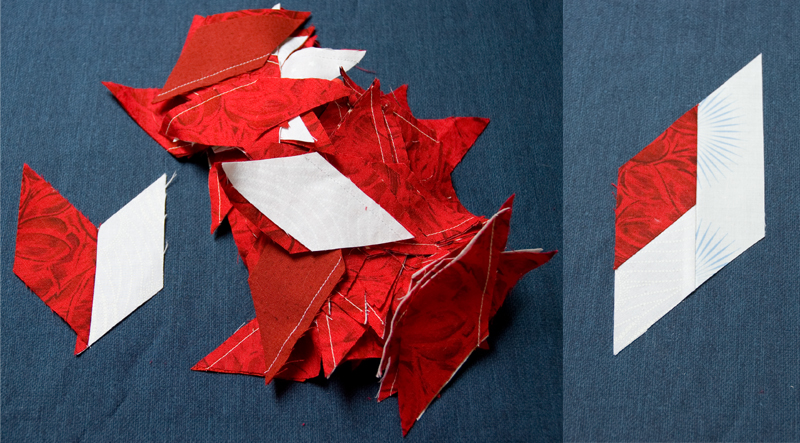 Of course, I live in an alternate universe to productive individuals like Vicki because she has already made a quilt from her stars. Here is my progress… On the left, you may be astonished by the technical difficulty of set in y-curves, but be assured that I merely made the wrong cut for the first round of the diamond log cabins. So I started over. The photo on the right shows successful completion of two bands of white around the red center.
And in case you don't understand how the universe works, every step backward in my alternate universe ensures that productive people make two steps forward. So today was a very good day.